Los resultados disponibles públicamente del proyecto FACET se enumeran a continuación.
Documentos técnicos
---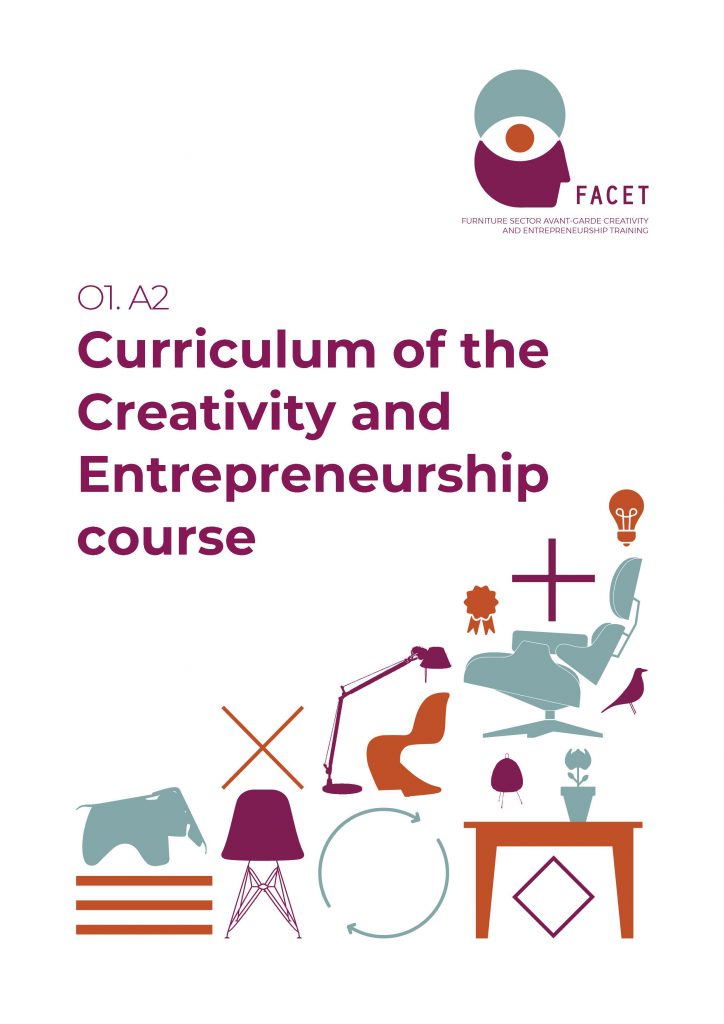 Curriculum
The curriculum contains an overview of the five training modules with their objectives, learning plan, procedures and criteria for assessment of the learning outcomes to be achieved in each module, as well as the list of occupations/qualifications on which each module could be integrated.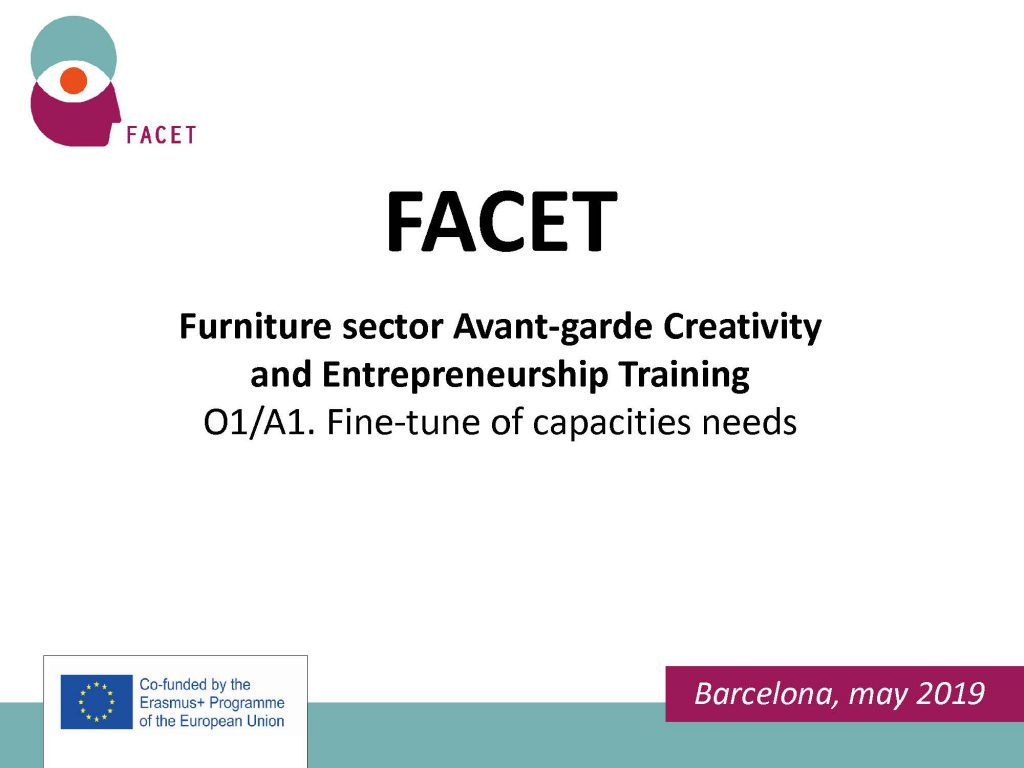 Capacities' needs survey
A questionnaire was submitted in each project partner country (60 creatives, 77 entrepreneurs, 36 trainers/Teachers) in order to to enter in direct contact with target groups and interesting stakeholders and understand needs in terms of knowledge and skills related to creativity and entrepreneurship in the furniture sector.
---
Materiales de difusión
---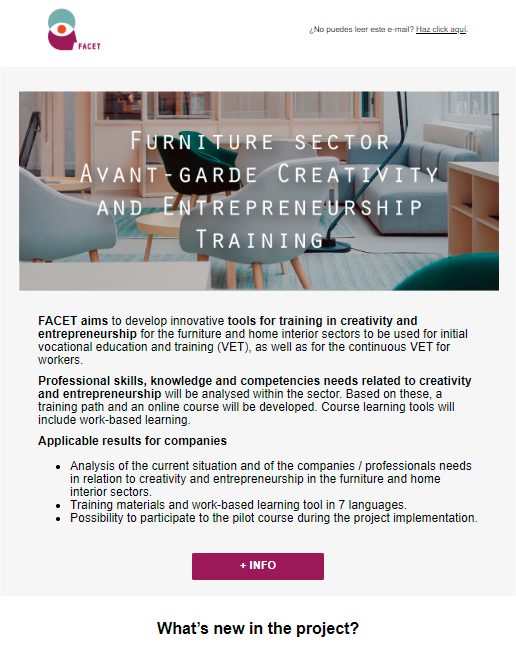 First newsletter
The newsletter contains the latest news related to the project such as the launch of the web, the report of the results of the survey and the publication of the curriculum, as well as other news of the sector.