What's new in the project?
The FACET project ends – public presentation of the results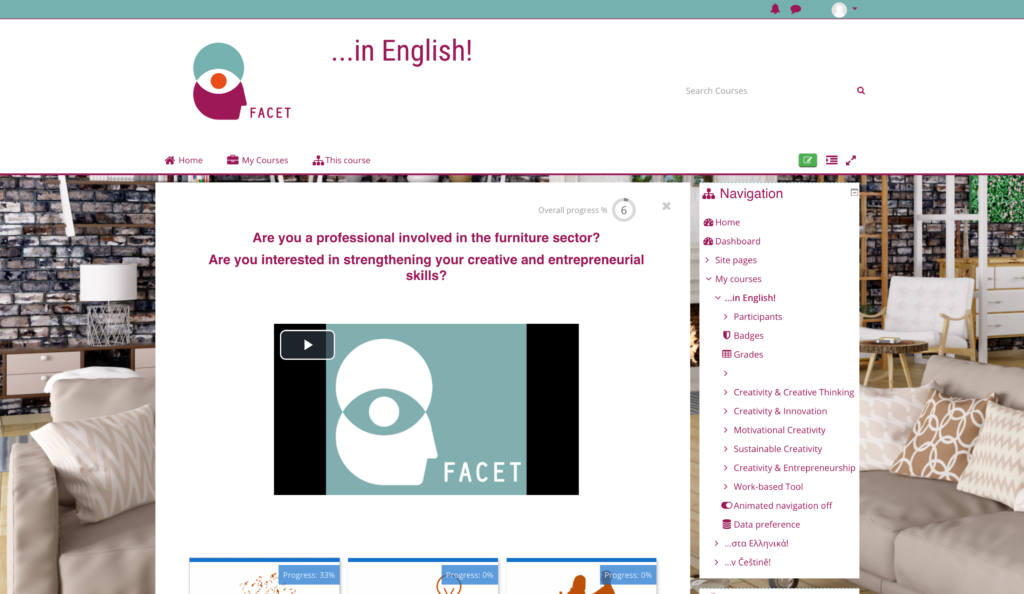 The FACET project faces its final phase. Following 30 months of intense work, FACETis coming to an end. During this period, FACET partnership has developed a complete training course in Creativity and Entrepreneurship in the Furniture Sector. This totally free course is online and consists of 5 modules.
What Kind of Startup Founder Are You?
When it comes to getting a new venture off the ground, a sense of collective ownership is vital — but it's not always clear how founders should go about fostering that shared ownership in their teams.

Creativity, according to Maya Angelou, is a bottomless pit: "The more you use it, the more you have," said the novelist. "Creativity is intelligence having fun," is a phrase often attributed to Einstein.