The last meeting of the FACET consortium – Final improvements in the resources developed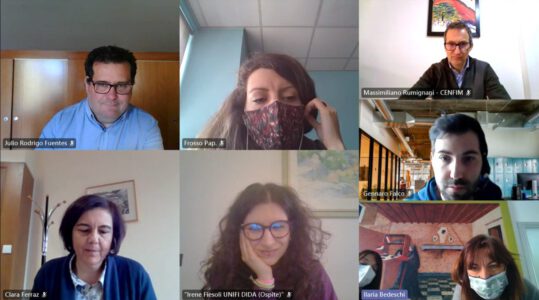 FACET ends up with its latest meeting aimed at evaluating the pilot test of the "Creativity and entrepreneurship in the furniture sector" course on the MOOC Platform https://facet.erasmusplus.website/ and reporting on the Transnational Meetings in progress to validate and promote the course.
The six project partners, representing 6 countries (Italy, Spain, Portugal, Greece, Czech Republic, Romania) will meet online, due to COVID restrictions, on 19th April to revise the last project progress, validate the results before the closure of the project activities expected at the end of the month and to verify the exploitation of the course.
The main objective of FACET was developing new and innovative training methods to further strengthening creativity and entrepreneurship in the furniture sector, both for initial and continuous VET and including work-based learning. Training course aims to reversing the losing creativity trend and improve the ability to generate new and better ideas, and to turn ideas into action in order to create new real and valuable products/services/business models.
The project has therefore developed a free online course for students, professionals and entrepreneurs in particular in the furniture and interior sector, but generally aimed at those interested in increasing knowledge and skills on the use of creativity as a stimulus for innovation, sustainability. and entrepreneurship.
The course consists of 5 modules and accompanied by a Work-based tool to support the design processes of products, services and communication.
FACET has also developed the training curriculum that is the basis of the course, the result of a needs analysis conducted among companies, professionals and teachers from the six partner countries.