FACET is now working on validating the contents of online training and on creating MOOC platform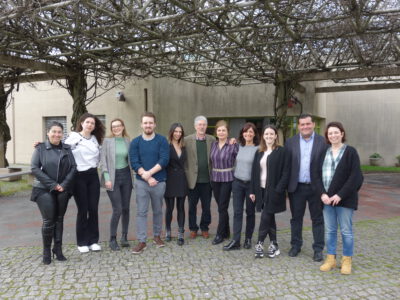 The works of the FACET project are continuing in Porto, on 11st-12nd February 2020.

The main objective of FACET is developing new and innovative training methods to further strengthening creativity and entrepreneurship in the furniture sector, both for initial and continuous VET and including work-based learning.

The new training will aim to reversing the losing creativity trend and improve the ability to generate new and better ideas, and to turn ideas into action in order to create new real and valuable products/services/business models.

The project has 2 specific objectives: the definition of FACET curriculum for creativity and entrepreneurial skill and knowledge and the development of a Work Based Learning Tool to guide professionals through the idea creation and implementation process.

The eight project partners, representing 6 countries (Italy, Spain, Portugal, Greece, Czech Republic, Romania) will meet in Porto to revise the last six months project progress and results. During this period, FACET focused its efforts in creating modules and contents of training course, and it is now working on creating and implementing the online platform.