FACET is working on defining the content of the training course on Creativity and Entrepreneurship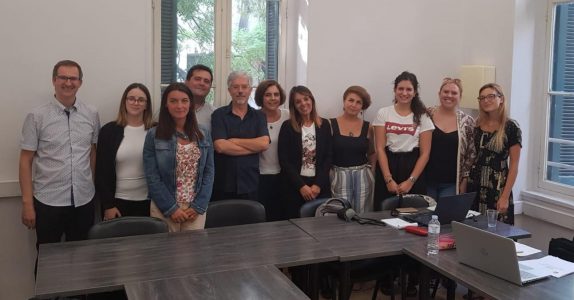 FACET project consortium held its third meeting in Athens on the 25th and 26th of September 2019. The main objective of FACET – Furniture sector Avant-garde Creativity and Entrepreneurship Training is developing new and innovative training contents and methods to further strengthening creativity and entrepreneurship in the furniture sector, both for initial and continuous VET and including work-based learning.
The new training will aim to reversing the losing creativity trend and improve the ability to generate new and better ideas, and to turn ideas into action in order to create new real and valuable products/services/business models.
The project has 2 specific objectives: the definition of FACET curriculum for creativity and entrepreneurial skill and knowledge (already available) and the development of a Work Based Learning Tool to guide professionals through the idea creation and implementation process.
The eight project partners, representing 6 EU countries (Spain, Italy, Portugal, Greece, Czech Republic, Romania) have met in Athens to revise the last six months project progress and results and to plan the future activities. During the past period, FACET focused its efforts in defining the new joint Curriculum and the course modules contents. Now, partners will prepare the new training materials that will constitute the course. In addition to the coordinator diD, Tuscan interior and design Cluster, the other project partners are CENFIM, Home & Contract Furnishings Cluster and Innovation Hub in Spain, the Portuguese CPFIMM VET provider, the Greek partner CCS, expert developer of educational software, the Italian partner EUROCREA MERCHANT, expert in training and quality assurance, the Czech Companies sector Association ACN and two Universities: Transylvania University of Brasov and Architecture and Design Department of Florence University.